Tennessee Xpressbet Racebook Review & Bonus Code

$10 in Bonus Money for Every $100 Bet
Screenshots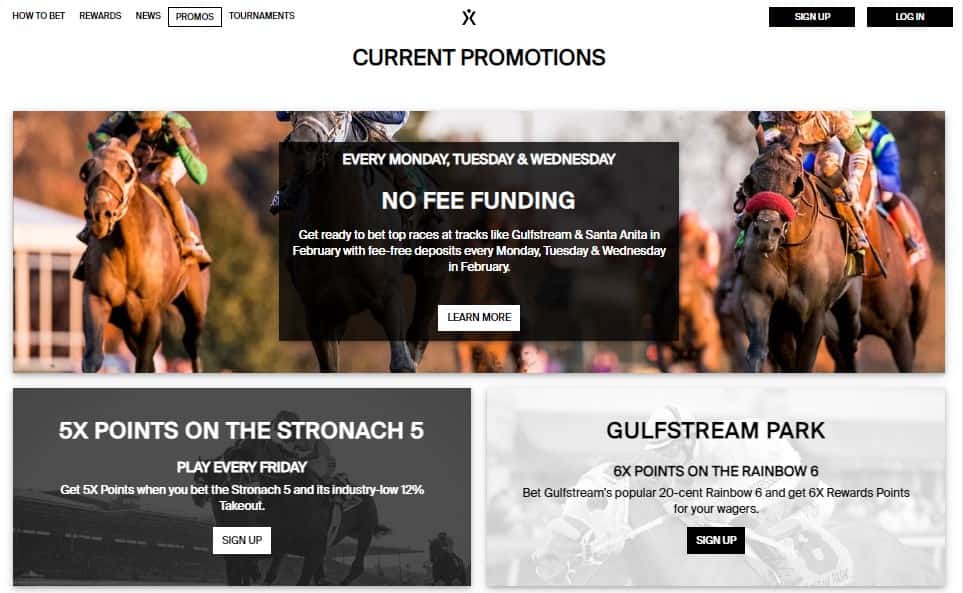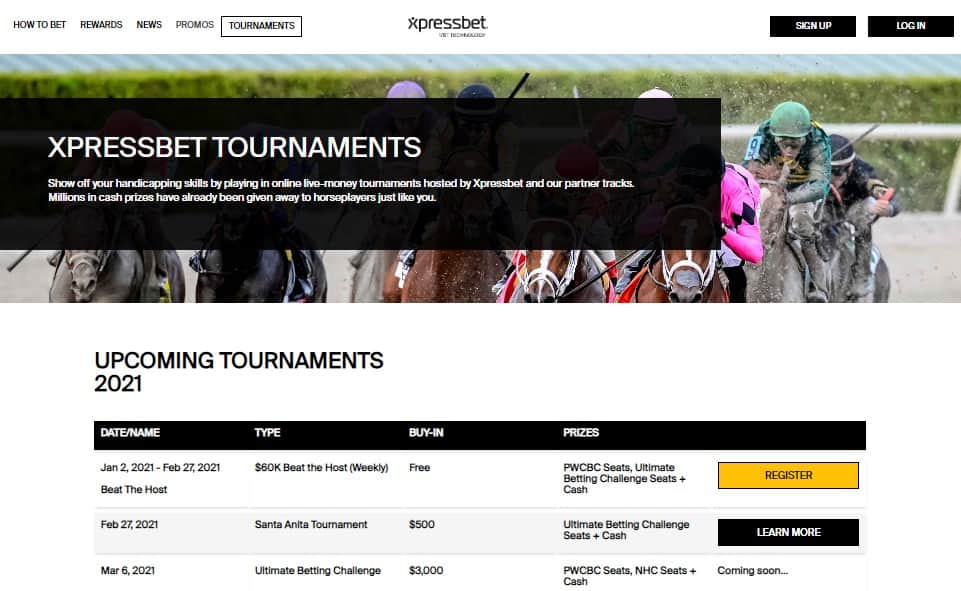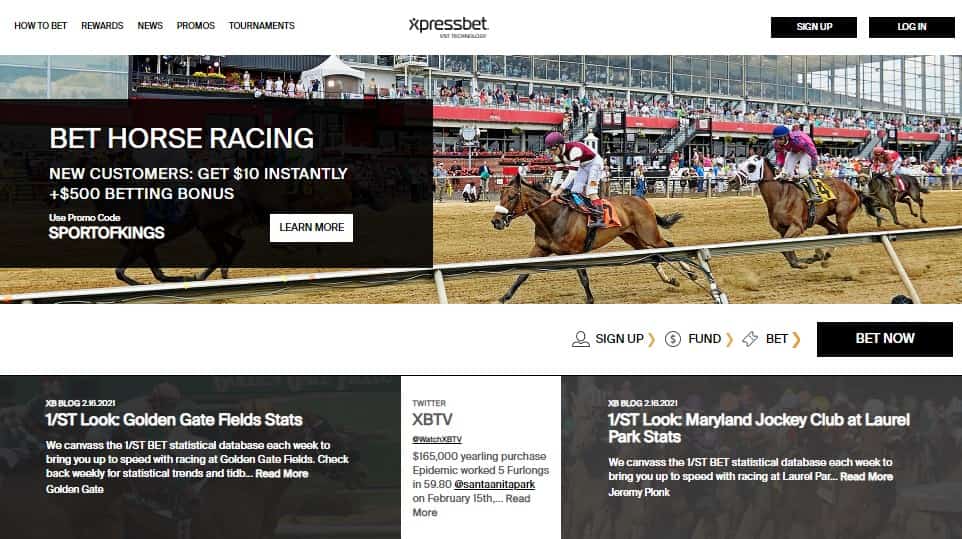 A licensed and registered racebook, the Xpressbet allows betting on the harness, thoroughbred, and quarter horse races in at least 300 tracks worldwide. In the state of Tennessee, it is one of the comprehensive and best online betting sites. In this Tennessee Xpressbet review, we will discuss everything about wagering on horse races. Started its operation in 2002, but online US betting got legalized after the overturning of the Professional and Amateur Sports Protection Act (PASPA) in 2018 in the US.
It is licensed by the Oregon Racing Commission and headquartered in the United States. Owned by The Stronach Group and the racebook is the largest brand in today's time. Recognized as one of the all-encompassing legal race betting sites, it provides excellent bonuses, wagering tools, live streaming, and a smooth interface. In this TN Xpressbet online review, you will get to know about the loyalty programs, special offers, bonus codes, banking options, betting types, information on a mobile app, etc.
Tennessee Xpressbet Bonuses & Promo codes
The Xpressbet race betting in Tennessee opens a door for horse wagering enthusiasts looking for a reputed platform. The site has enough fandom for the bonuses and promotions it provides. Take a look!
Welcome Bonus
A new player welcome bonus is offered when you sign up for mobile betting accounts. While registering, the site offers the best welcome bonus, and it is a free $10 immediately with the credits. It is spread for four weeks after you have completed the signup process. For every $100, get $10 till $500, and with the promo code, SPORTOFKINGS, earn $10 and get an opportunity to earn $500 more.
Rewards
A reward program is also there, where you can earn points and redeem them whenever you want. When you redeem, get prizes and free credits. By simply wagering on the horse races, earn XB rewards. Earn two reward points for every dollar wagered, indicating, the more you bet, the more you gain.
Besides that, receive tickets to the Preakness, discounts at racetracks, etc. If you wish to start earning, complete the registration process, and begin wagering. No TN promo codes Xpressbet is required to avail of this reward.
XB Friends
Get $50 in credits if your friend is signing up on the website. It is an exclusive way to earn some rewards and recover the loss.
Tennessee Xpressbet Exclusive Promotions
On wagering in specific horse races, the racebook offers exclusive rewards. It is a prize for multipliers on your loyalty points. Presently, at Gulfstream Park, on the Rainbow 6, earn six times the points on betting. Additionally, on Fridays, if you place a wager on the Stronach Pick 5, get five times the points.
Cash-Back Insurance Promotions
Here when you place a winning bet for a specific horse race, and if the horse completes in the third or second position, you receive a refund of $20. Additionally, it gives ways to break 1 million reward points. Some other offers are where you get 1 million points to win the early Pick 4, the late Pick 4, and winning exacta wagers on four different races for Florida Derby Day.
Free To Joins Contests
The platform organizes several contests throughout the years, and some are available for free, while others are paid. By wagering on specific races and making correct picks is a great way to earn cash. In this tournament, the terms and conditions are a little different, and the winnings come with a sizable cash-prize pool. The overall winner can take home around $10000.
Tennessee Xpressbet Wagering Types
In the Tennessee Xpressbet review, we would like to say that our players must learn about all the wagering types. It helps in understanding which wager you should use and increase your chances of winning. Placing the bet blindly will not give you anything, but you will definitely waste all your money. The wagers are:
Win: The wager will give you a return if the selection that you have made is correct. It is placed on a single event and is about which horse will win today's race. Even though it seems easy, making a choice is a challenge.
Show: Compared to a win bet, it is comparatively easier as the chance of winning is higher. If the horse you have selected can complete in any of the top three positions, you win.
Place: It is like a show, but the positions available are first and second. The return is dependent on the proportion of winning odds in a situation.
Parlay: A single-sport wager, but includes many bets into it. In short, it is a combination of two or more wagers.
Exacta: In an exacta bet, pick up two horses that will finish the match as the top two finishers. Not only is that, but the order in which they complete is crucial. For example, you must specify that horse 3 will get the first position, and horse 4 will get the second position.
Daily Double: If you are aware of all the details about horse races and confident enough which horse will win in both of them, go ahead with a daily double. A lot of research is required to choose with such bets; otherwise, you will lose a huge amount.
Trifecta: It is like an exacta, but the risk is higher as three horses are required to be chosen for the first three ranks. Remember that the order matters a lot. Suppose the horse that you picked has won, but not in the similar order that you have mentioned, you lose.
Pick 3/ 5 /6 /4 / 7/ 8: Over a few years, it has been seen that gamblers go ahead with picking a four-bet, where horses need to be chosen for four consecutive races. It is a bit difficult, but winning the wager can give you exclusive rewards. It is one of the reasons gamblers opt for this bet.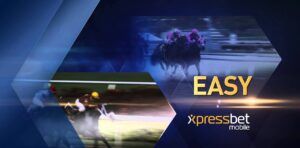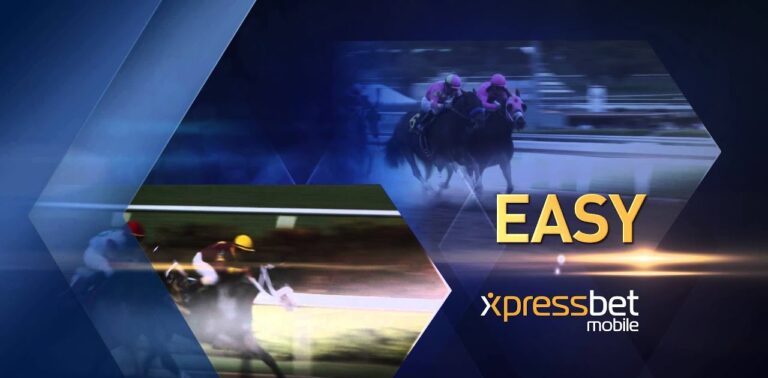 On The Go Option: Xpressbet Mobile App
Every gambler interested in wagering will look for the US racebook with an app. The Xpressbet Android app is designed stunningly with everything that the website has. The Android app can be downloaded from a link available on the website, while the IOS app is available in the Apple App Store. The navigation process is straightforward, and live streaming is also available. On the app, a live teller is available through you can place bets by touch-tone and automated voice services.
Before you visit Xpressbet directly in Tennessee, ensure that you have attained the age of 21 years as it is compulsory to complete the registration process. The app is uncluttered, modern, and easy to use. Irrespective of whether you use the betting app or website, you will enjoy an endless wagering experience.
Tennessee Xpressbet Banking Options

The in-game live betting website is offering enough banking options to make transactions. The payout speed, minimum and maximum withdrawals, and deposits will vary depending on the method you select. The methods are VISA, Wire Transfer, MasterCard, Green Dot at the Register, PayPal, Money Order, Neteller, PayNearMe, Check, etc. The fee charged by credit card and PayPal is $5, and Bank Transfer, Green Dot at the Register, etc., do not ask for any fee. It is better to visit the transaction section and read the rules and regulations before making it.
Customer Service The Xpressbet customer service is popular as they will respond to you within less time. At times, you will get a reply within minutes, and within half an hour, the problem gets resolved. A FAQ section is also there that provides valuable information, reading problems related to promotions, payment methods, transactions, your account, etc. A live chat option is there by clicking on which you can talk with the experts. The Xpressbet horse racing phone number is 1-866-889-7737, and the email ID is [email protected].
Latest News
26th December 2020 is the opening of Santa Anita, and due to the pandemic, no public is allowed to come to the ground. But the match can be watched live via Xpressbet and follow the track's completion without any charge.
Signing Off!
Since the launch of the mobile racebook operator, the website has grown over the years. Also, it is the leading betting online website that takes players' reviews seriously and tries to bring in change. The live betting site has daily tracks and news updates, excellent VIP programs, free contests, expert analysis on horse races, etc. All such things will enhance your skills in horse betting and win more Xpressbet rewards. Signup on the platform, and enjoy horse race betting for a change and share with us how it was.
Xpressbet Racebook FAQ
Is Xpressbet online racebook legal in Tennessee?

Yes, it is legal. With that, gamblers can sign up on the racebook and start gambling. Ensure that you make most of the bonuses being offered by the platform.
How can I watch horse races in Tennessee?

Watch on Xpressbet. Well, you can watch on television, YouTube, and various other platforms. But if you are traveling, the app will be a suitable way to watch it.
Is there an IOS app on Xpressbet?

Both android and IOS apps are available on the platform, giving the players enough opportunities to wager. With that, you will not miss any updates on the match.
Is greyhound betting available in Tennessee?

Yes, it is. Look for other betting options by proceeding to the official website. All the information related to bets, payouts, etc., are available on the website.