Tennessee Horse Betting Online Review: All You Need To Know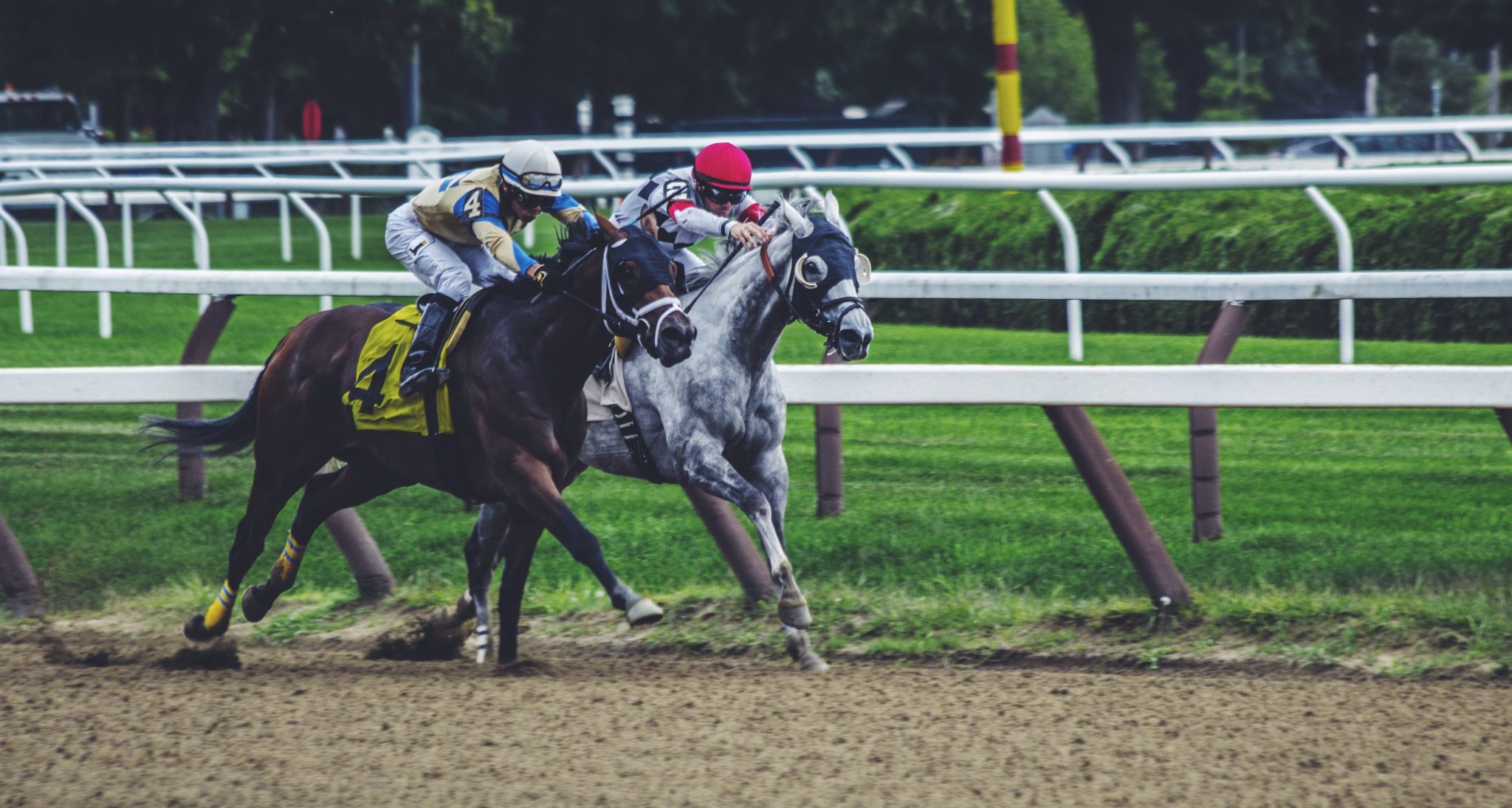 With online sports betting being legalized in many US states, people can now enjoy betting at their own convenience. Gone are the days when bettors had to wait in the queue to place their bets at the bookies. Now with a single tap, you can wager on your favorite sports event. There is no geographical extent. However, you need to ensure whether the state has legalized sports betting or not.
Almost every state has legalized sports betting or gradually coming to the terms, Tennessee is also a recent entrant in the list of the state that hosts online sports betting. Among all the major sports, horse race betting is a popular option available for bettors. Tennessee horse betting is in full swing since the state legalized sports betting in 2019. Even though sports betting is legal since 2019, horse betting actually kickstarted in early 2020. Tennessee horse betting only allow pari-mutuel and no live racing
There are plenty of things that need to be discovered regarding horse betting tendencies in the state. If you are curious to learn more, this Tennessee horse betting racebook review is just for you. So, let's get started.
The Best Horse Betting Racebook in Tennessee
It is always better to keep your options open and know more about the top Tennessee horse betting sites. If you fail to pick the best site, you might end up losing your bankroll. There are many offshore racebooks, and you must steer clear of such names. To further ease your hassle of finding the best one, here is the list of racebooks you would like to consider:
Nyra Bets
When it comes to the best Tennessee horse betting sites, Nyra Bets is the first name that pops into our minds. It is a premium racebook that has got everything you will be looking for. It is also a major provider of ADW (Advanced Deposit Wagering) on horse racing. You can also avail of live racing odds that will help you in placing the bets.
When it comes to bonuses and promotions, the deposit bonus is the most popular one. With your first deposit, you will get $200 as a bonus that you need to wager within 30 days. Other promotions at the platforms are Woodbine 1,000,000 Split LP4/Pt Hit, Thistle Downs 10% Winner's, Kentucky Downs R1 $50, Penn National R1 $50, etc.
AmWager
Licensed and regulated under the Oregon Racing Commission, AmWager is the best and powerful racebook in Tennessee. The offering of attractive bonuses and promotions makes this site even more popular. The platform also offers ADW (Advanced Deposit Wagering) on all horse race betting. The website is operated by AmWest Entertainment LLC.
The bonuses and promotions at AmWager are also attractive. The signup bonus of $100 is a 100% deposit bonus that attracts the players. There is a refer-friend bonus as well, wherein, with the referral, you and your friend will get $25. While there are no TN sports betting apps for AmWager, you can make use of the mobile web browser version, which is highly intuitive.
TVG
A name that is dominant in the horse wagering industry is certainly TVG. It is owned and operated by ODS Technologies that also owns the television network TVG. With the support of ADW (Advanced Deposit Wagering) on horse betting, the platform has become a preferred option for players. You can avail free racing betting picks and handicapping information while on the platform.
In terms of bonuses and promotions, the platform has done a pretty amazing job. Every new sign-up will get a 50% deposit bonus of up to $250. Use the promo code GET250 to activate your bonus. You can also enjoy the refer a friend bonus, where both you and your friend will get $25 for every referral. It also offers the best Tennessee mobile sports betting with its app and mobile web version.
Types of Wagers You Can Use On Horse Betting in Tennessee
Once you have gone through TN online sportsbooks for horse bets, it is important to learn about the betting types to make a well-informed decision. One of the major reasons why bettors fail to perform well is because of the lack of knowledge regarding the type of bets. Here are the common bets you can place:
Race Winners: It is the most straightforward bet that you can place where you need to just pick who is going to win the race. Always check the terms and conditions of the site before placing the bet.
Doubles: Just like the name suggests, you need to place two bets, and in order to win, you need to must win both the bets. It is a challenging yet most popular bet.
Each Way: This bet includes two separate bets that are evenly distributed. The terms can vary according to the odds. You must check every possibility before placing the bet.
Exacta: In this bet, you need to pick two horses who will win the race that too in the right order. The order must be the same for you to win.
Place: The horse you pick in this bet must finish either first or second in the race. You can get payouts if your horse manages to come in the top positions.
Win: You need to pick the winner of the race. It is the easiest and less risky bet.
Show: In this bet, you need to predict a horse who will bag any of the first three spots in the race. It is the safest bet that has a higher chance of winning.
Trifecta: A step further from exacta, here you need to pick three horses to finish in the top three spots in the right order.
Superfecta: This bet is meant for professionals. You need to make different combinations in order to get them correct.
Pick 3 and 5: These are three and five race equivalents where you need to pick 3/5 horse for 3/5 consecutive matches. It can be a challenge if you are new to wagering.
Prop Bets: Here, you need to bet on situations that are likely or not likely to happen in the matches.
What Are The Big Events You Can Place Your Wager On?
It is important to find the right opportunity and place your bet on the best events. There is an abundance of horse racing events happening across the country. When it comes to horse betting in Tennessee, there are some names that are popular, like Aintree Grand National, Epsom Derby, Cheltenham Festival, Royal Ascot, etc.
Where Can You Watch Horse Racing?
A majority of reputed and reliable Tennessee real money horse betting sites have been offering live streaming services of the matches. There is yet another feasible option, and you can watch the live horse races on all the TVG operators.
Horse Betting Signup Process and Bonuses
Before starting your wagering journey, it is important to sign up at the platform. The process is quite simple in Tennessee. You need to find the best racebook in the state and visit their website. Now fill in all the details for registration like name, contact no., email ID, etc. You need to be at least 21 years old in order to start playing on these sites.
Betting Tips
Pick The Best Website: The first and most important betting tip is to choose the best Tennessee real money betting site that can offer you maximum benefits. If you fail to pick the right site, you won't be able to make the most of it.
Type of Bets: Learn about all the types of bets that are available in the state and wisely use them in your betting strategy. Each bet has significance and must be used in the right way.
Welcome Bonuses and Promotions: Sites that have better and extended bonuses and promotions can benefit you in many ways and provide you more ways to place bets.
The Bottom Line
Horse racing is an exciting sports event in Tennessee that has given rise to the betting tendency in the state. People have been enjoying horse racing betting by placing their bets on the best TN horse betting racebooks that are currently operating. The future of horse wagering in the state seems to be promising as more and more racebooks are sprouting to cater to the wagering requirements of the players.
In order to start your betting journey, it is important to learn about the betting tendency. In this Tennessee horse betting review, we have covered everything horse wagering, including the racebooks, betting tips, types of bets, and everything in between. Now, it's your cue to pick the best site and start your wagering journey, and Tennessee is the best place to start with.
Tennessee Horse Betting FAQ
Is it legal to bet on horse races online in Tennessee?

Since the state has legalized sports betting in 2019 and horse betting in 2020, it is completely legal to wager on horse racing events in the state.
How can I bet on horse racing in Tennessee?

You need to sign up at a legit sportsbook operating in the state to start your wagering.
Where can I check horse racing odds in Tennessee?

A majority of the sportsbooks and racebooks today offer betting odds on their site as a measure to inform the bettors.
Are there options to bet on virtual horse racing in Tennessee?

Currently, the state is open to pari-mutuel betting and no live and virtual horse racing. You will have to wait a little more.